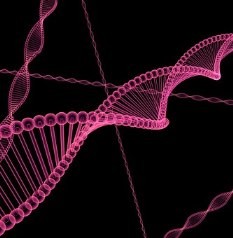 The ATP-dependent chromatin remodeling complex BAF is crucial for the regulation of gene expression and differentiation. In addition, whole-genome sequencing reveals the tremendous role BAF complex mutations have in both neurodevelopmental disorders and human malignancies. Gaining a more elaborate insight into how BAF complex assembly influences its function and which role distinct subunits play, will hopefully give rise to a better understanding of disease pathogenesis and ultimately to new treatments for many human diseases.
Editors-in-Chief
Frank Grosveld, Erasmus University Medical Center
Steven Henikoff, Fred Hutchinson Cancer Research Center
Aims and scope
Epigenetics & Chromatin is a peer-reviewed, open access journal that publishes research, and reviews, providing novel insights into epigenetic inheritance and chromatin-based interactions. The journal aims to understand how gene and chromosomal elements are regulated and their activities maintained during processes such as cell division, differentiation and environmental alteration.
Efficient peer review
Expedited: we recognise that scientifically sound, high quality manuscripts are often turned away from broad-scope "high-impact" journals based on the issue of "general interest." As a specialist journal, Epigenetics & Chromatin will consider rapid publication of such manuscripts if they are submitted as presubmission inquiries together with the original peer reviewer reports, letter of rejection, and a brief rebuttal.