Featured Article: The pattern of histone H3 epigenetic posttranslational modifications is regulated by the VRK1 chromatin kinase


Epigenetics & Chromatin is proud to publish a new Research article from Eva Monte-Serrano, Patricia Morejón-García, Ignacio Campillo-Marcos , Aurora Campos-Díaz, Elena Navarro-Carrasco & Pedro A. Lazo, titled The pattern of histone H3 epigenetic posttranslational modifications is regulated by the VRK1 chromatin kinase. Read full article here.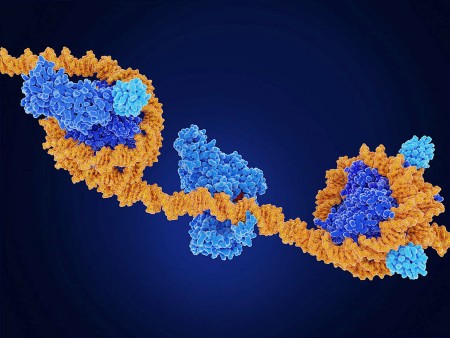 This collection aims to bring together primary research, methodological advances and critical reviews on all aspects of mobile element epigenetics. Examples include epigenetic processes such as DNA methylation, histone modification and chromatin dynamics affecting transposable elements.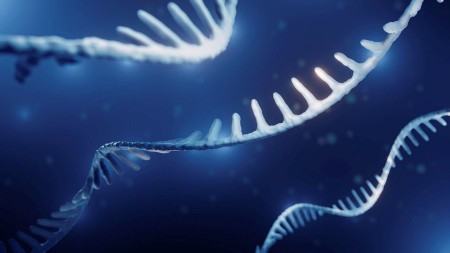 This collection invites researchers to submit review papers describing the current mechanistic understanding and key concepts in the various subareas of epigenetics. In addition, papers highlighting future developments are welcome.
Find Best-Fit Journal for your article!
Choosing the right journal is essential for every author, and we are fully committed to collaborating across our prestigious epigenetics journals to assist you in this process. To facilitate an informed decision, we offer a concise overview of our three journals. For more detailed information on each one, simply click on the journal title below:
Our dedicated Editors, with their extensive expertise in the field, will carefully evaluate your submission. If they believe that another journal within our network may better align with your research, they will propose a transfer during the peer-review process. This transfer will significantly expedite the handling of your submission, eliminating the need for additional peer-review rounds. We value your research and are here to support you every step of the way. Explore our options and make the most of our collaborative efforts to ensure your work reaches its full potential.
Aims and scope
Epigenetics & Chromatin is a peer-reviewed, open access journal that publishes research, and reviews, providing novel mechanistic insights into epigenetic inheritance and chromatin-based interactions. The journal aims to understand how gene and chromosomal elements are regulated and their activities maintained during processes such as cell division, differentiation and environmental alteration.
Efficient peer review
Expedited: we recognise that scientifically sound, high quality manuscripts are often turned away from broad-scope "high-impact" journals based on the issue of "general interest." As a specialist journal, Epigenetics & Chromatin will consider rapid publication of such manuscripts if they are submitted as presubmission inquiries together with the original peer reviewer reports, letter of rejection, and a brief rebuttal.
Follow
Annual Journal Metrics
2022 Citation Impact
3.9 - 2-year Impact Factor
5.1 - 5-year Impact Factor
1.097 - SNIP (Source Normalized Impact per Paper)
2.586 - SJR (SCImago Journal Rank)

2022 Speed
6 days submission to first editorial decision for all manuscripts (Median)
91 days submission to accept (Median)

2022 Usage
546,230 downloads
1,319 Altmetric mentions